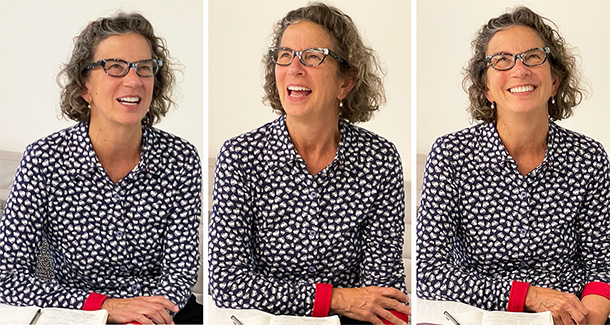 When Doug Tom, Amy Eliot, and I started TEF all those years ago, we built the firm on certain foundational principles that have held true even as we grew from a handful of people to 35 and counting. We started the firm to have a place to be creative, to be successful in business, and to embody our clients' goals in their projects, all while supporting a work/life balance. The three of us all had young kids at the time, so that was important to us.
In the early days, people would ask us, what's your style—what's the TEF look? We always said that it's about the client, not us. We learn what the client values through a visioning process that goes through the entire project. That hasn't changed over the decades.
We also always wanted cohesion between the interior and exterior in every project, and we wanted to be conscious of the client's goals in designing both. So as the principal in charge of interior architecture, I made sure we didn't draw a sharp line between architecture and interiors—we don't have two separate teams.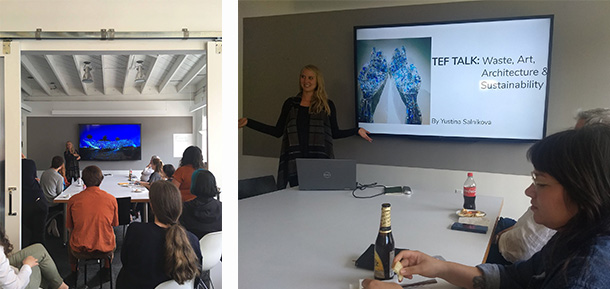 I wanted the firm to offer the kind of studio experience that I had in architecture school, where everybody worked on different projects and shared knowledge and experience. So another of our founding principles was to develop a culture of learning and teaching at TEF. We put into place a mentorship program for everyone on our staff.
It was also crucial to me that we support women in the industry. Nowadays, about half of all architecture students are women, an improvement, but the number of women who go on to become registered architects is much lower, let alone the number of women in upper management levels. When I started out as a professional architect at SOM, there was one female principal. I left to work at SMWM, which had three female principals at the time. I saw three different ways to inhabit that role, which gave me great insight into how to be effective as a leader. I try to share what I've learned—to be available to my staff to answer questions about anything, but also to model how to be a woman leader in this field.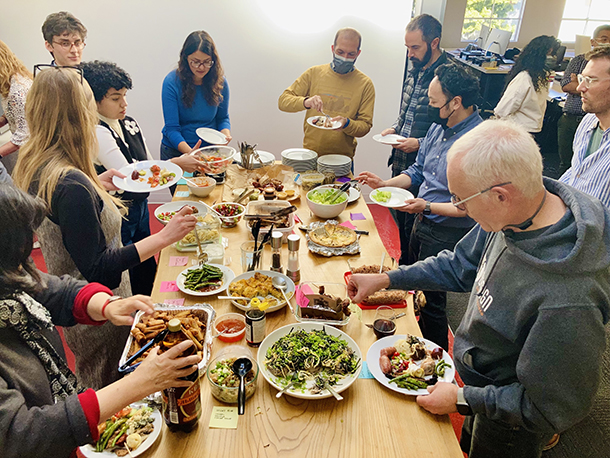 Food is also a foundational value—sharing meals, giving each other tips about new restaurants, building camaraderie. Doug and I also have a special bond over sports—the Golden State Warriors in particular. It's always been a pleasure to come in the day after a game and chop it up together.
I'm pleased with the way our firm has stayed "small" in our care and culture, while taking on some big commissions, like the interior architecture for the San Francisco PUC Headquarters, a 170,000-square-foot project. It was a milestone in the development of the firm and quite an important project for me personally. It also set us up for being able to design the interiors for the similarly large-scale Bay Area Metro Center renovation for the Bay Area Headquarters Authority, completed a decade ago. In the wake of the pandemic, we've returned to the Metro Center to help the Metropolitan Transportation Commission remake its office space there to better support hybrid work.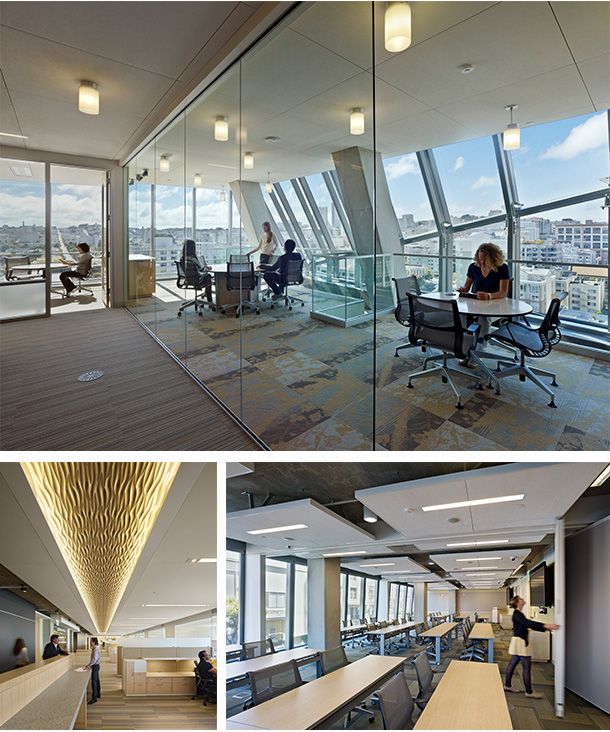 Having a variety of work has always been a goal. When we won the commission to design the Byers Eye Institute for Stanford University, we were able to add healthcare to our list of product types—despite not having significant healthcare design experience beforehand. That began our long relationship with Stanford University, leading to projects such as the renovation of the historic Hoover Pavilion a few years later and our first ground-up healthcare building, the Stanford Neuroscience Health Center, as well as medical projects for other clients.
Recently, my own role at TEF has evolved. Just before the pandemic struck, I became a consulting principal, something I'd been planning for years. I wanted to maintain my connection to TEF without being as intensely involved in the day-to-day projects. I've been transitioning my clients to other key people in the office. I'm proud of the fact that all of my clients have stayed with the firm.
What I do now is mentor a few senior people. We have regular conversations about marketing and business development, current projects, and what's next. I'm also still contributing on some projects, meeting with our designers, providing history and insight, and critiquing design.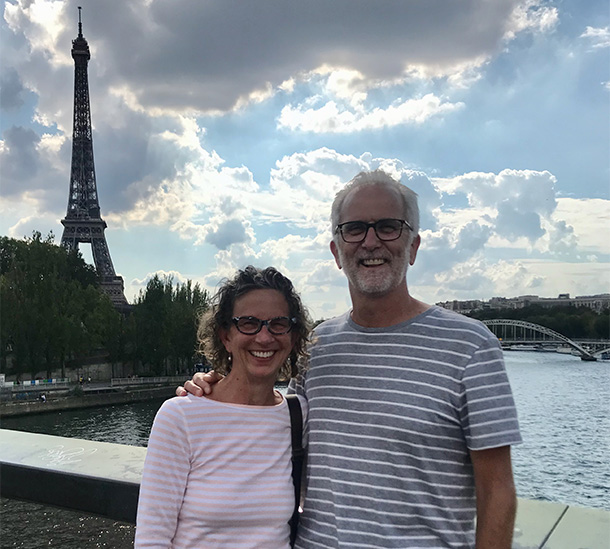 Becoming a consulting principal has freed up more time for me to pursue other passions. I've been able to deepen my longstanding love for France and the French language. My husband and I are renovating our house in Berkeley. And I've become a bit of a ceramicist. It's so different from my work as an architect, where I'm always part of a team. With ceramics, you open the bag of clay, wedge it, put it down on the wheel, throw it, wait for it to dry, trim it, and glaze it. From beginning to end, it's all on you.
Although my role at TEF has changed, all the things I'm doing now are also building on the principles that have been part of the firm from the start—being creative, balancing work with the rest of life, learning new things and developing existing skills, mentoring others.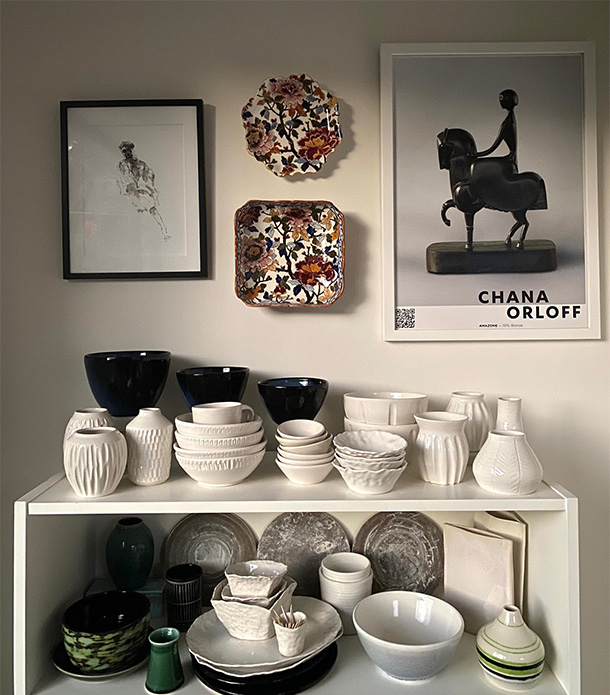 And Doug and I still text each other after basketball games. At this point, I'm a little bit like Andre Iguodala, who just came back to play one more season with the Warriors—his 19th season. Iguodala is the grown-up in the room for the Warriors. He doesn't even have to play basketball. It's just his presence and experience that are so important to the team. That's how I see my role now at TEF.